TravelChair Slacker Chair Folding Tripod Camp Stool Review
Review of the TravelChair Slacker Chair Folding Tripod Camp Stool
As of this writing, there are 1,676 customer comments and 91 answered questions for the TravelChair Slacker Chair Folding Tripod Camp Stool. I've read the customer feedback, and then condensed the results into this review. I hope that this helps you when shopping for a camping chair.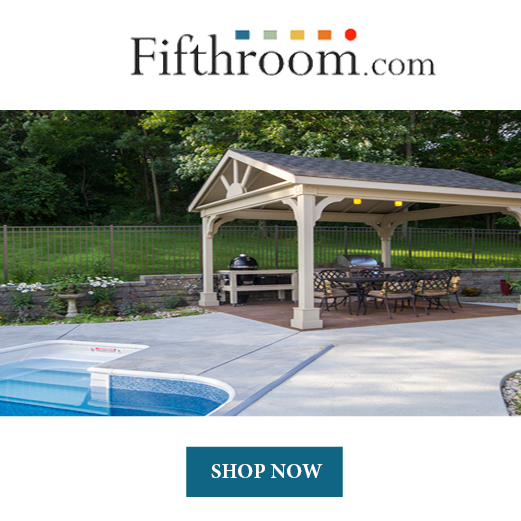 Best Features
Item Specifics
The TravelChair Slacker Chair Folding Tripod Camp Stool is a folding travel chair made of a steel frame and polyester fabric. It has been imported from China. This camping chair is very sturdy and durable. It will support up to 275 pounds. This travel stool is portable, and easily folds up to the size of a newspaper. It is easy and light to carry, as it weighs in at only 2.2 pounds. You can find out more about this chair and the Travel Chair company by visiting their website at travelchair.com.
Great Travel Chair
This folding travel chair does not take up much room, and therefore is very portable. If you need a camping chair to travel with, the TravelChair Slacker Chair Folding Tripod Camp Stool may be what you are looking for. Here is one of the comments about its portability, "Exactly what I was looking for. I wanted a small chair/stool that is compact when folded (for traveling purposes) but is also comfortable enough to sit in for long periods of time. Also, this slacker "chair" takes up very little room when being sat on, compared to a big, full sized chair...When I'm not traveling, I will definitely keep this in my car since it takes up very little space."
Has to Be Placed on Flat Ground
In order for this camping chair to work, it must be placed on solid, flat ground. While this may not be a problem for some, if you are camping or hiking on steep or rocky terrain, this camping chair may not work. You would need to find a flat surface in order for you to use it. Here is what one customer commented, " I am 6' tall and find this rather unstable even on solid, flat surface. i doubt that I would find I would find it useful as a camping stool on uneven earthy ground."
Lightweight
The TravelChair Slacker Chair Folding Tripod Camp Stool is very lightweight and easy to carry. Unlike some camping chairs that are bulky and heavy to carry, this travel chair can easily be carried on your shoulder or backpack. This customer explained, "The stool is small enough to not be in the way, either on the bus or walking. It is lightweight enough that I have no problem carrying it all over the place when I am shopping. It is a relief to have it when I am walking the half mile home with my rolling grocery cart, because there are no places to stop and sit if I get tired. The stool is still easy to carry even when I am wearing a backpack."
No Back Support
Because this camping chair is lightweight and portable, it does not have any back support. If you need a camping chair that you can lean back in and relax, this camping chair may not be what you are looking for. However, it is great for those who need a quick rest. Here is what one customer thought about this camping chair, "I have a bad back, and can't carry weight. Though it doesn't have a back support, (ones with a back support are more than double the weight) it serves its purpose at sporting events. At indoor events I can place it next to a wall if I need a back to lean on."
Has a Strap That Makes Carrying Easier
This camping chair comes with a strap, which makes carrying the camping chair much easier. Some customers reported that the strap was too short, but this can easily be fixed by replacing it with a different strap. A customer shares her how she fixed the strap on this camping chair, "I LOVE LOVE LOVE this stool. Yes, the seat is rather small; yes, the strap is too short. I bought a very comfortable padded camera strap here on Amazon in a matching color, which clipped right on and makes it perfect. I simply left the original gray strap on there."
Not the Most Comfortable Camping Chair
Some customers reported that this camping chair was not the most comfortable camping chair on the market. With that being said, some found it to be comfortable. But without any back support, it is a little uncomfortable and may not be for those who are wanting an extra comfy chair. Here is what one customer had to say, "While not the most comfortable chair ever made, for the amount of time I used it, I have to say this is a great design in its compact and storage versatility, and surprisingly comfortable. I now keep them in my car ready for any type of activity where sitting is preferable than standing...You will not complain taking it with you and will be rewarded by being rested and comfortable when you get up. If you carry a small inflatable pillow to sit on, you can really extend your comfort with this chair."
Great for Backpackers
The TravelChair Slacker Chair Folding Tripod Camp Stool clips onto backpacks, and does not add much weight to your back. This is a great chair for those who hike with backpacks. Here is a comment from a backpacker who bought this camping chair, "As an ultra-light backpacker, I allow myself few comforts along the trail. Still, when I read the reviews and weight/size description, I thought I would buy a few of these for my friend and I on for a hike to Pyramid Peak, CA. While the hike was a disaster, these chairs were anything but! They supported two, 200lbs men for several days, and provided a nice relief from the hard ground. They sat unprotected through snow and rain, and remain blemish free. We used the detachable strap to string them through carabiners attached to our packs, and never even noticed they were there...All in all, this is a truly impressive product, and is a must have for both the casual camper, and weight-conscious backpackers looking for a small indulgence!"
Low to the Ground
Some customers found this camping chair to be too low to the ground to be comfortable. A customer explained, "This item is too low to be considered a chair! Would better be described as a foot stool. I have a bad knee and was unable to lower myself onto it or to get up from it. Seems to be well made and sturdy."
Holds 275 Pounds
As small and lightweight as this camping chair is, surprisingly it can hold up to 275. Here is one of the comments about the weight capacity of this camping chair, "We just started playing a new course and it doesn't have regular bench stops, so a chair became a necessity! I looked through probably 100 different chairs before settling on this one and I'm very glad I did! This thing is a beast! I'm 290 lbs and it supports me without a problem. Very stable, lightweight and durable construction."
TravelChair Slacker Chair Folding Tripod Camp Stool Conclusion
The TravelChair Slacker Chair Folding Tripod Camp Stool is a folding travel chair that has been imported from China. It is made to support 275 pounds. At only 2.2 pounds, this is a very lightweight camping chair to carry. Customers had mixed reviews about the comfort level of this chair. Some felt that it was not comfortable enough. Keep in mind, even though it does not have back support nor arm rests, it is made to be lightweight and easy to fold and carry. The majority of backpackers who left reviews were very positive in their responses. All in all it is a great lightweight portable chair at a good price for what you get.
Common Questions
Here are some top questions that I found for people considering buying the TravelChair Slacker Chair Folding Tripod Camp Stool.