Ortho GroundClear Vegetation Killer Concentrate Review
Review of the Ortho GroundClear Vegetation Killer Concentrate
As of this writing, there are 200 customer comments and 67 answered questions for the Ortho GroundClear Vegetation Killer Concentrate. I've read the customer feedback, and then condensed the results into this review. I hope that this review helps you when shopping for weed killer.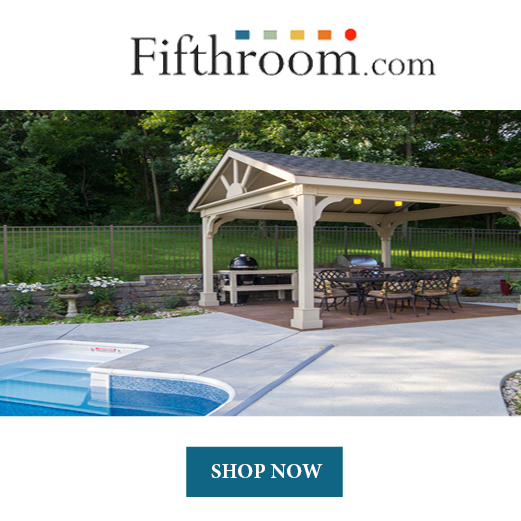 Best Features
Item Specifics
The Ortho GroundClear Vegetation Killer Concentrate kills weeds and prevents new growth for up to one year. It kills unwanted vegetation from driveways, walkways, patios, fence rows, and other areas. You should notice visible results very quickly. It is fast acting, and is very easy to apply with a sprinkling can or a tank sprayer. This product is not sold in CA.
May Take a Few Days to See Results
Don't expect to see results as quickly as you would for RoundUp according to customers. It may take a few days to notice that the vegetation that you sprayed has died. A customer explains, "My review is primarily for the purpose of letting people know that, depending on the type of weeds, it may take several days for you to see them start dying. I bought it, assumed it would be similar to Round Up from a killing standpoint; i.e. spray the weeds, a few hours later they're already brown. I got frustrated when a day or two later everything looked like it had before the spraying. Fortunately that was mid-week; by weekend, everything was dead like it should be. Things have remained dead for a few months now, where weeds I'd treated with Round Up would start new growth a week or two later."
Process May Be Faster on Sunny Days Versus Cloudy Days
Some suggested to use this product for best results on days that are sunny. One customer said it this way, "Works best in full sun. Seems like it's not as effective during cloud cover days."
Be Careful with Pets
No matter what a product says, be careful always to not let pets around where you recently sprayed. This product is not allowed in the state of California for concerning reasons, so it's always better to be safe than sorry. A customer commented, "Hubby says this kills everything in sight, for a long time. I don't like it, I think it's dangerous, but he loves it. He murders all the weeds in the driveway, the sidewalk cracks, and invading blackberry brambles with it."
Will Also Kill Grass
If you are wanting to use this on your lawn to just kill weeds, you will need to be very careful. This product will also kill your grass. A customer explains, "Used GroundClear on our backyard when we bought our new house. It nuked the weeds we had in our much! WARNING: DO NOT USE ON YOUR YARD! This product will kill everything you spray it on; look for something specifically for weeds and not grass if you want to use it on the yard itself!"
Will Kill Hard to Kill Weeds
The Ortho GroundClear Vegetation Killer Concentrate should be able to tackle and kill your hard to kill weeds. A customer testifies to the results by writing, "Finally! Something to keep my labyrinth and patios clear of grass and weeds! Mix as directed - some grasses needed more than one treatment, but it really works! It's taken me a couple of years to find a product that actually does what it says, and keeps the weeds gone. I have a large labyrinth, made of sand and rocks, with an under-layment of weed barrier. Some weeds, like cat claw, have stubborn roots and just kept coming up through the barrier. THIS finally killed them off! Grasses and weeds that blow in are hard to tackle, as it's a seasonal thing, but this also seems to have gotten them as well. Yay!"
May Need to Use a Lot to Get the Job Accomplished
You will need to use a lot of The Ortho GroundClear Vegetation Killer Concentrate even with adding water. This adds up to more money spent that some would have hoped to spend. A customer said, "Works great better than Round Up 365. Only complaint was having to use a whole quart per gallon of water. I did not read this part on the web site."
Questionable If Formula Is as Strong as Old Formula
This version of The Ortho GroundClear Vegetation Killer Concentrate may not be as strong as older versions according to some customers that have used it in the past and also now. A person explains it this way, "The formula is not a strong as it used to be. I have been buying this product for at least 10 years and last year I noticed it wasn't working as good as it used too. I thought I mixed it wrong. This year I bought it again and well over mixed the solution. I did my normal spraying - 3 days nothing dying, 7 days goes by and nothing. 2 weeks later I bought round up. Same day weeds started dying. Had to do the farm twice this year. Waste of time and money. Steer clear. I'd give it a 0 if I could."
Some Suggest to Spray on Ground
There were people who said that this product didn't kill weeds very well. A customer suggested that you may need to spray the product close to the ground so that it soaks in and kills the roots. They explained it this way, "I had a roundup rep tell me to buy this product and have been buying it for the last 4 years. The trick I'm my opinion is spray it on the ground so it soaks in good. You'll be good for 6 months."
Product May Migrate and Kill Grass When It Rains
This product is lethal to grass. It may also kill any and all vegetation even if you didn't intend it to if watered too much by rain or any means. A satisfied customer explains what to be careful of, "We have a pool that has river rock around it. We have always had problems with grass and weeds migrating into the rock area. We have the 6 month killer in the electric sprayer bottle, but it's a pain to get good coverage because it's such a large area, and it just really never worked all that well... we've tried killing baby portions of grass that we've literally saturated with the 6 month killer and the weeds / grass always came back. This year we had a fairly mature crop of dandelions growing and not only did it kill it, literally nothing is growing back. I'm hoping this works as long as advertised because if so that'd be fantastic. We dedicated a watering can to this and will not use it for watering anymore, and an old tuperware that we marked to dilute it down... The long story is this works well, but be careful not to saturate TOO much because the rain did pull it out a bit to the periphery where the grass is SUPPOSED to be and killed a small amount of that around it as well. Live and learn, but will definitely buy this again!"
Good Price
The majority of customers who commented on the price, thought the Ortho GroundClear Vegetation Killer Concentrate was a good price. There were some in the minority of the comments who felt it was too expensive for the job it did and the amount they received, but for the most part, customer felt this product was priced well for what you got and how well it performed."
Ortho GroundClear Vegetation Killer Concentrate Conclusion
The Ortho GroundClear Vegetation Killer Concentrate is made to kill weeds and also to prevent new growth for up to one year. It was designed to kill unwanted vegetation from driveways, walkways, patios, fence rows, and other areas. It is fast acting so that you should see visible results very quickly. Simply apply with a sprinkling can or tank sprayer. This product is not available to be sold to California.
Common Questions
Here are some top questions that I found for people considering buying the Ortho GroundClear Vegetation Killer Concentrate.