Westinghouse Brentford 52-Inch Aged Walnut Indoor/Outdoor Ceiling Fan Review
Review of the Westinghouse Brentford 52-Inch Aged Walnut Indoor/Outdoor Ceiling Fan
As of this writing, there are 106 customer comments and 104 answered questions for the Westinghouse Brentford 52-Inch Aged Walnut Indoor/Outdoor Ceiling Fan. I've read the customer feedback, and then condensed the results into this review. I hope that this helps you when shopping for an outdoor ceiling fan.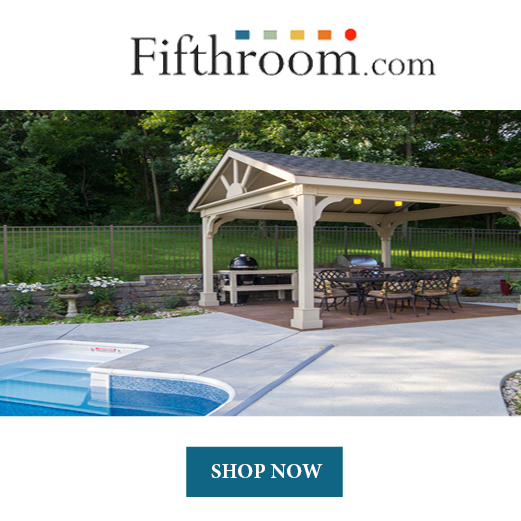 Best Features
Item Specifics
The Westinghouse Brentford 52-Inch Aged Walnut Indoor/Outdoor Ceiling Fan is a damp rated outdoor ceiling fan. It has reversible blades, which means you can switch the direction of the fan for each season. There are five blades on this ceiling fan. This 52-inch ceiling fan is ideal for rooms up to 360 square feet (18 by 20 feet). The Westinghouse Brentford 52-Inch Aged Walnut Indoor/Outdoor Ceiling Fan has three different speeds, which are low, medium, and high. It has 5,062 CFM (cubic feet per minute). Included with this outdoor ceiling fan are a 54-inch lead wire, a 3/4 inch by 4 inch downrod, and three Torpedo 40-watt incandescent light bulbs. There is a lifetime warranty of the motor, and a 2 year warranty on all other parts.
Has a Nice, Rustic Look
This fan has a rustic look according to customers. Customers liked the look of this ceiling fan, and commented that it did not look cheap at all. Here is one of the comments about its looks, "The glass does have little bubbles in it but we liked it as it adds to the over all appearance. The metal parts look rustic and not cheap at all...The color was a very nice contrast to our lighter wood colored shiplap that we have on the ceiling."
Light Isn't Too Bright
The light on this outdoor ceiling fan isn't too bright according to customers. Customers recommend having another light in the room, especially if you want a light for reading. Here is one of the comments left by a customer, "This is the exact look we were going for! Not as bright of a light as expected. As long as you have another light in the room, it should be just fine!"
Blades Have Two Different Colors
There are two different colors on the blades: One side has a lighter color, and the other side has a darker color. Because the fans are reversible, you get to choose which color you would like to see. Here is what one customer mentioned about the two different colors, "The fan blades are reversible, we chose the lighter side. The blades are very sturdy."
Difficult to Install
There were mixed reviews on the installation of this ceiling fan. Most of the comments were on how difficult it was to install this ceiling fan. Here is one of the comments left by a customer, "This is a beautiful fan and I love it! However my husband said it was the most difficult fan to install! The instructions had not been updated to include the new modifications made to it and it took 13 different tools to get the job done. This would be a five star if it weren't for the instillation issues."
Damp Rated
Although the description says that this ceiling fan is approved for wet locations, it is officially damp rated. Many customers said that it is damp rated, and so did the seller in the comments. This means that you should not install this ceiling fan in areas exposed to the weather. Patios, covered porches, and damp rooms such as washer rooms and bathrooms will make great places for this ceiling fan. Besides using it in damp locations, you can also install it indoors in places such as living rooms, bedrooms, and dining rooms. Just keep in mind that this ceiling fan cannot be used as a main light source, as customers commented that the light is very dim.
No Remote Control
This outdoor ceiling fan does not come with a remote control. Some customers noted that you could use a remote control from different ceiling fans for this fan. Just keep in mind that you won't be receiving a remote with this product. A customer had this to say, "Pleased so far, seems to work well and decent quality, but NO remote comes with the item...how much would that have driven up production costs, a nickel perhaps?"
High Quality Fan
Customers noted that this is a high quality fan. The light is pretty, the blades work well, and the materials are high quality. Overall, this is a great fan to try. Here is one of the comments on the quality of this fan, "I normally use less expensive fans, but I know there is a market for higher-end fans like this Brentford. When I started unpacking it, I could tell where the money had gone. The materials are very high quality. There is a noticeable difference in the craftmanship of the blades than on a lower-end ceiling fan that may have blades made of pre-fabricated material. Although no one is ever going to touch them and I doubt many people look up, I think the blades look higher quality as well. The glass lantern looks pretty nice as well. "
Very Heavy
This ceiling fan is heavy according to customers. Due to its heaviness, it may be difficult to install. One customer had this to say about the ceiling fan, "Very heavy! Luckily modern building standards in most areas require that fan mounting points support up to 50 pounds, I believe this fan says the mount should hold just over 30 for safety (you have to account for the weight of the fan, plus if there's an imbalance that causes it to swing). The point is, if you're not a carpenter yourself, get someone who knows what they're doing to install this beast. I can easily see it ripping out an improperly installed mount point."
Blows a Lot of Air
The Westinghouse Brentford 52-Inch Aged Walnut Indoor/Outdoor Ceiling Fan blows a lot of air. Although most fans with five blades or more don't blow as much air due to the added weight of the blades, that is not the case with this fan. According to customers, the fifth blade actually blows extra air. This customer explained, "The fan has five blades. A lot of ceiling fans now are going to four blades. I can definitely tell a difference in the amount of air pushed out with the extra blade. The blades are pretty long at 52 inches. This fan does a great job at cooling off the porch it is on and you can feel it working at its highest setting. I like the width of the blades, which are wider than a standard ceiling fan blade but not as wide as a lot of the outdoor ceiling fan blades. Even though I didn't think I liked the design too much when I first saw it, it has really grown on me and the rustic appearance is a great look for my outdoor porch."
Too Large for a Small Room
Customers recommend that you put this ceiling fan in a larger room or porch. It will probably be too big for a small room (the fan measures 52 inches). Here is one of the comments, "This fan is heavy duty, very true to description. It is very large, so it would definitely be best used on a larger porch or great room. It might be seen as overkill in a small bedroom. It has a wonderful rustic style and gorgeous wood. I would certainly recommend this fan."
Worth the Price
Although the price isn't too expensive (some ceiling fans are $400 or more), most of the customers thought the price was pretty expensive. But even though the price may be expensive, the quality of this outdoor ceiling fan is good and it is worth the price. This customer explained, "The price seems pretty high, but if you're looking for this specific style, it's worth it. The fan is really high quality, and seems like it'll last forever."
Westinghouse Brentford 52-Inch Aged Walnut Indoor/Outdoor Ceiling Fan Conclusion
The Westinghouse Brentford 52-Inch Aged Walnut Indoor/Outdoor Ceiling Fan is an outdoor fan that is damp rated, though not wet rated. It has 5 reversible blades that can be switched for each season. This fan has three speeds to choose from. The Westinghouse Brentford 52-Inch Aged Walnut Indoor/Outdoor Ceiling Fan comes with a lifetime warranty on the motor and 2 year warranty on all the other parts. Unfortunately, there is no remote control that comes with this ceiling fan. Some other negative comments mentioned by customers is that the light is not too bright and this fan is also difficult to install. Other than that, most people had positive things to say about this fan.
Common Questions
Here are some top questions that I found for people considering buying the Westinghouse Brentford 52-Inch Aged Walnut Indoor/Outdoor Ceiling Fan.