Venture Pal Hiking Backpack-Our Review
Review of the Venture Pal Lightweight Packable Durable Travel Hiking Backpack Daypack
As of this writing, the Venture Pal Hiking Backpack had 3,100 customer reviews left and 221 answered questions on Amazon. I've read through the feedback left by customers and then condensed the results into this report. I hope that this makes your shopping experience faster and easier.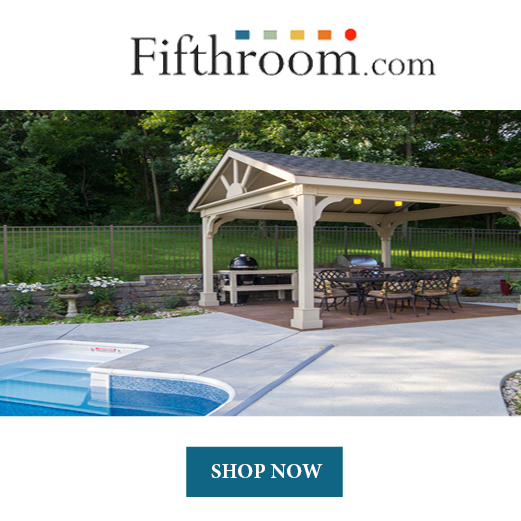 Best Fea​tures
Item Specifics
The Venture Pal Lightweight Packable Durable Travel Hiking Backpack Daypack is made of high quality tear and water resistant material. It provides a long-lasting and extra strength performance while maintaining a light weight. The double-layer bottom piece makes it easy to carry more on your outings. Heavy duty two-way SBS metal zippers across the backpack let you open it on whichever side you'd like. Bar-tacks were added at major stress points to enhance longevity.
The Venture Pal Lightweight Packable Durable Travel Hiking Backpack Daypack weighs 11.2 ounces with dimensions of 9 x 2.2 x 8.5 inches.
Comfort
Breathable mesh shoulder straps with sponge padding was incorporated into this backpack to relieve stress from the shoulder. The shoulder straps are adjustable. The chest strap has a whistle buckle helps you lock your backpack in place.
Compartments
Multiple compartments are incorporated into the Venture Pal Lightweight Packable Durable Travel Hiking Backpack. The compartments were designed to help keep you organized. There is one main zipped compartment, two zipped front pockets and two side pockets. The main compartment provides 35 liters of room. Two separators in the main compartment were designed in to keep you further organized. The two front pockets are ideal for holding small accessories. The front pockets are convenient because they are easily accessible. Double size pockets are great for holding water bottles and umbrellas.
A lot of the customer responses were about how they liked all of the pockets. Here one customer describes using the pockets during a trip to Disney Land, "The best part, and the reason I ordered it, was because of all the pockets. That allowed me to sort my items and be able to quickly find them without taking everything out. The outside top zipper pocket held 2 cell phones and backup charger. The outside bottom zipper pocket held two autograph books and pens so my kids could easily get them when they needed them. Inside the outside bottom pocket is another zipper pocket which was great for money and ID. The two side water pockets held two large water bottles that didn't fall out no matter how much I took it on and off. Plus I could use a clip to add a third water bottle to the yellow loop on the front. Inside I stored several thick ponchos, three pairs of flip flops, lots of snacks, several medicines/Band-Aids, princess dresses, and the kitchen sink. The pockets were easy to open at the bag checks because of how wide the zipper opening is."
In summary, this lightweight backpack has a lot of compartments. This is a great feature because you won't have to take everything out to get to an item on the bottom like you would a one compartment bag. However, you will need to remember which pocket that you put everything in.
Compactibility
The Venture Pal Lightweight Packable Durable Travel Hiking Backpack folds into it's own inner pocket for storage when not in use. You can simply unfold it when you reach your destination. If you are planning some airline travel, this backpack may save you some overweight charges. Consider using this backpack for your excess baggage.
Lifetime Warranty
The company promises to exchange, return or "do whatever it takes" to make you satisfied. This is a good promise because it shows that the company stands behind this backpack. Companies that make you jump through hoops or won't let you return an item after a set amount of time has passed may not be as confident in their product.
One customer really beat this bag up on an extended and rough trip. He wanted to test out the companies promise to "do whatever it takes" to make the customer satisfied. So due to a tear in the bag, he attempted to return it for an exchange and was very happy with how the company handled it. In his words he reported, " The company promptly responded to my inquiry about the lifetime warranty and I was able to order a free replacement. It should be here in a couple days and I foresee no issues with it so I'm bumping my rating up to 5 stars for the service."
Color Choices
You have 10 color choices to choose from with the Venture Pal Lightweight Packable Durable Travel Hiking Backpack. Choose from Black, Grey, Orange, Royal Blue, Fuschia, Blue, Purple, Red and Green.
​

​

Venture Pal Lightweight Packable Durable Travel Hiking Backpack Daypack Conclusion
The Venture Pal Hiking Backpack is an economical backpack that's great for day trips. It is not extremely durable, however it is lightweight and it has many compartments. This backpack is also backed by a lifetime warranty. Customer responses back up the fact that this company does indeed stand behind their promise to refund, replace or "do whatever it takes" to make the customer happy. If you are looking for a comfortable, lightweight and inexpensive backpack for short trips, I would recommend this backpack. A bonus is that this pack comes in 10 color choices to choose from.
Common Questions
Here are some top questions that I found for people wanting to know more about the Venture Pal Backpack.