Patio Sense Antique Bronze Cast Aluminum Patio Bench Review
Review of the Patio Sense Antique Bronze Cast Aluminum Patio Bench
As of this writing, there are 135 customer comments and 38 answered questions for the Patio Sense Antique Bronze Cast Aluminum Patio Bench. I have read the customer feedback and then condensed the results into this review. I hope that this review helps you when shopping for the best outdoor bench for your home.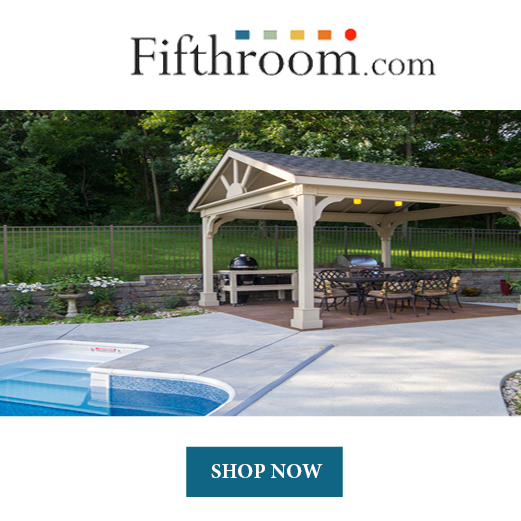 Best Features
Item Specifics
The Patio Sense Antique Bronze Cast Aluminum Patio Bench is constructed of cast aluminum with a unique antique bronze finish. This lightweight yet durable bench is perfect for gardens and patios. The attractive antique bronze finish is the perfect accent for any patio. This outdoor bench can be used all year round and provides a maintenance free outdoor seating experience. It is very easy to assemble the Patio Sense Antique Bronze Cast Aluminum Patio Bench.
Easy to Assemble
The Patio Sense Antique Bronze Cast Aluminum Patio Bench is easy to put together. A customer shared, "Very nice well-constructed bench. All of the hardware provided to assemble the bench attached easily and without a struggle (tools provided with the bench). The brushed bronze finish was well applied and look great. Assembly instructions were quite clear and the illustrations very straightforward."
You may want to have your own wrench though than using the one provided. It's nice when tools are provided but they are usually small and harder to work with than a regularly sized tool. A customer shared, "ditch the wrench they provide and use an appropriately sized ratchet wrench. Hand tighten all the bolts until all the pieces are put together and then begin tightening the bolts with your wrench. I assembled it myself in about 15 minutes. With a helper, it would have been completed in 10 minutes. I would buy this bench again."
Won't Rust
The Patio Sense Antique Bronze Cast Aluminum Patio Bench won't rust because of the material that it's made of. A customer shared, "This is a very nice bench. It's fairly heavy, solid and should last forever. I have it sitting on my front porch under the awning so I don't foresee any rust issues but that remains to be seen. Since it's aluminum it shouldn't rust. The steel nuts have plastic protective covers."
Bench Legs Are Adjustable
The bench legs of The Patio Sense Antique Bronze Cast Aluminum Patio Bench are adjustable. This is a nice feature since many times a bench will rock because the legs aren't exactly even. Some of the other benches that I reviewed had comments about the legs wobbling. You won't have to deal with that issue with this bench. A customer said, "The quality of the bench overall is very good. I have it placed on a paver brick patio where some of the bricks are slightly uneven. The bench legs are adjustable at their base so the bottoms can be easily screw adjusted in or out to prevent the legs from rocking when set upon."
Some People Received a Slightly Different Bench Than Described
The bench that some received was a little different than the description stated. A customer shared, "The bench looks good and it was simple to put together, however the directions seem to be for the bench pictured in the listing. The bench I received is slightly different. The backrest attaches differently. The screws go from back to front rather than from the sides, making them very visible. However the top of the screws are finished to match, so although they are visible they don't look bad from the front. Looks wise I'm happy with the bench however I chose this bench over others because the seller stated that the weight limit is 440 lbs in the questions/answers. The paperwork that came with the bench says "The weight limit for this bench is 225 lbs." Hopefully, the listing will be updated to show correct info."
Lightweight
The Patio Sense Antique Bronze Cast Aluminum Patio Bench weighs 26 pounds with dimensions of 40 x 17 x 34 inches. Compared to the benches of this size, this is a fairly lightweight bench. Being lightweight, you should be able to move it around very easily. A customer shared, "Not only is it lighter than my other bench and much easier for me to lift and move around, it is also very sturdy. The finish looks very nice as well. Yes, it is not as wide and sits 2 people only, but I now realize that is good for 99% of occasions. After several months of use, my 4 benches still looks new, and most importantly - no rust! I recommend this bench highly."
225 Weight Capacity
The weight capacity of this bench is not very much compared to other benches. The majority of adults will not be able to sit together on this bench. Each person would have to average 112.5 or under to safely sit on this bench. But an average sized adult and small child should fit comfortably, or two children. So keep that in mind when ordering this bench in case you were hoping two average sized adults could sit on it. A customer shared, "Good looking outdoor aluminum bench. Large enough for one adult or two children, weight capacity about 225 pounds. Nice metallic finish. Easy to assemble. Would buy again. Good garden accent piece."
You will need to be mindful that heavier guests or family members don't sit on this bench. A customer said, "Ordered two. Very nice, just what I wanted. I have to be sure my heavier friends don't sit on them though."
Comfortable Alone but You May Want to Add Cushions
The majority of comments on the comfort level of this bench stated that it was comfortable without cushions. But if you plan on sitting on this bench for long periods of time, or maybe you just want it more comfortable, try adding some cushions. The bench can be made to match any outdoor decor just by picking out the right cushions. Make sure to keep in mind the dimensions (40 x 17 x 34 inches) when picking out cushions. A customer said, "I love this bench. It is heavy and not hollow, like some I've seen. It's a little shorter than I expected (won't fit a 45" cushion I had)."
Nice for Entry Way
You may want to consider this bench for your entrance way. It makes a nice place to remove your shoes or set your groceries down on as you come in the door. It doesn't take up as much space as a lot of other benches on the market. A customer shared, "Used this in my hallway to sit down and remove shoes and backpack. Antique bronze fits in with my decor of distressed wood furniture and oil rubbed bronze ceiling fans. Very easy to put together. Good workmanship. Great product."
Sturdy and Well Built
This is a bench that is well put together. Even though the weight capacity is not as high as some of the other benches I reviewed, it had stellar reviews for durability and sturdiness. Here is one of those comments left by a customer, "Strong and very well built, this bench looks great in our front yard. Superior to the old wooden one and the cast iron one that rusted out before that. Twenty minute assembly time and will last for many years."
Great Price
As of this writing, there were 15 customers who commented on the price on Amazon for this bench. All comments were positive. For what you get, The Patio Sense Antique Bronze Cast Aluminum Patio Bench is priced well. One customer said, "This is a much sturdier and expensive looking bench than most of the others I've seen in the same price range. Planning to order a second one."
Patio Sense Antique Bronze Cast Aluminum Patio Bench Conclusion
The Patio Sense Antique Bronze Cast Aluminum Patio Bench is made from cast aluminum with an antique bronze finish. Customers reported that this is a very easy bench to assemble. There is a wrench provided, but you may want to use your own if you have a regularly sized wrench. A big selling point of The Patio Sense Antique Bronze Cast Aluminum Patio Bench is that it will not rust. Because it is made of aluminum it will weather well. Unfortunately, the weight capacity is only 225 pounds. This is very low for a bench, so don't plan on two average sized adults sitting on it. This is more of a 1 person adult bench or for children. The price is good for what you get if you choose to buy The Patio Sense Antique Bronze Cast Aluminum Patio Bench.
Common Questions
Here are some top questions that I found for people considering buying the Patio Sense Antique Bronze Cast Aluminum Patio Bench.