Helpful Hacks for Hanging Your Outdoor Christmas Lights This Year
Tis the season for Christmas decorating. While decorating for Christmas can be fun, when it comes to hanging the lights, many people feel overwhelmed. If you are dreading hanging Christmas lights this year, read on!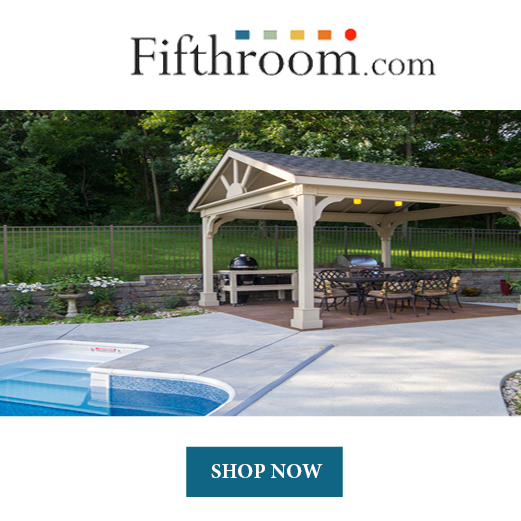 There are so many clever hacks for hanging your outdoor Christmas lights. Whether you simply want to hang lights on your roof or have plans for lighting up your entire yard, these tips will surely help you this Christmas season. So, go grab your outdoor Christmas lights, because after this article you are guaranteed to be in the Christmas spirit.
Create a Plan
While you may be anxious to get decorating, it is important that you take the time to create a plan. Take a look at your house from different angles and decide where you should hang the Christmas lights. If you have bushes, trees, or planter boxes, you may want to consider decorating them with outdoor Christmas lights. Plan on stringing your outdoor Christmas lights on eaves, pillars, posts, windows, and doors as well.
Don't forget to measure the area where you will be hanging your outdoor Christmas lights. By creating a plan, you will know exactly where you should hang your Christmas lights.
Choose What Type of Outdoor Christmas Lights You'll Use
Although you may be thinking that all Christmas lights are the same, there are actually many different types of outdoor Christmas lights. From LED Christmas lights to battery operated lights, each outdoor Christmas light type is unique. Here is a simple guide to the types of outdoor Christmas lights.
Mini Christmas String Lights
Mini Christmas string lights have become very popular. Unlike regular Christmas string lights, this type of string lights has smaller bulbs. Many people like the smaller bulbs, as they aren't so large that they stand out too much.
Large Bulb Lights
Looking for outdoor vintage looking Christmas lights? If so, large bulb lights may be exactly what you are looking for. Because these Christmas lights have large bulbs, they can easily be noticed. These large outdoor Christmas lights are usually multi-colored.
Wide Angle LED Mini Lights
This type of LED Christmas lights is unique and not as commonly used as other outdoor Christmas lights. They have low-profile, conical-shaped bulbs that give off more light than some varieties and blend seamlessly into their surroundings when not in use. You can get these outdoor LED Christmas lights in white LED Christmas lights, blue Christmas lights, and multi-colored Christmas lights.
Hologram Christmas Lights
Hologram Christmas lights are very unique, and you don't have to hang them. Also called projectors, hologram Christmas lights beam colorful lights or images onto your house so that it looks festive. All you do is put the light into the ground using a stake and plug it into an extension cord that is manufactured for outdoor use. Hologram Christmas lights are cheap, easy to set up, and are beautiful to look at.
Battery-Operated Christmas Lights
If you are wanting to decorate your entire yard, battery-operated outdoor Christmas lights are a good option. They make great outdoor Christmas tree lights because you can wrap them around your trees without needing a power source.
Icicle Lights
Icicle outdoor Christmas lights are very popular. Many people hang them onto rooftops since these lights hang down so far. These outdoor Christmas lights create a beautiful look for your home.
LED Rope Lights
LED rope lights do not have light bulbs as other Christmas lights do, but instead has lights inside its tubing. Many people use this type of outdoor Christmas lights for outlining doorways, windows, and walkways.
Replace Light Bulbs That Are Burned Out
Test your outdoor Christmas lights and replace any burned-out lights before you decorate your home. Burned-out lights drain power from the entire light string, and the other bulbs will grow dimmer. Christmas lights do not look good either when they are missing bulbs. Make sure to replace the burned-out lights or buy a new strand of lights.
Hang Christmas Lights on Brick Using a Hot Glue Gun
If you have a brick house, you may be wondering how you should hang the lights. Fortunately, there are some tips for hanging Christmas lights onto brick houses. One of those ways is to glue the string lights onto your house. Although it will be messier, it is one of the easiest and quickest ways to attach outdoor Christmas lights to your brick home. Remember that this method of hanging outdoor Christmas lights should only be used on brick surfaces. Hot glue will cause paint to peel off and cause some stucco to melt.
Use a Plastic Container to Protect Extension Cords
Protect the plug sockets of extension cords by butting notches into the sides of a plastic container. Place the extension cord inside this container, putting the sockets inside the container and letting the cords run through the notches. This protects your extension cords from the weather.
Attach Your Christmas Lights to the Christmas Light Clips First
Many people waste time attaching their Christmas light clips to the roof first and then attaching their lights onto the clips. To save time, first, attach the Christmas lights to the clips, and then put the clips on your roof with the lights already attached to them. To make Christmas decorating even easier, try using clothespins instead of Christmas light clips.
Use a Sturdy Ladder
Don't risk hurting yourself by using a wobbly ladder. Choose a sturdy ladder for the job. Make sure it is long enough for your roof. You shouldn't have any gap between the ladder and the roof. Instead, your ladder should go above your roof. Consider purchasing a ladder with a shelf on it for holding your Christmas lights and supplies. Check out the best ladder options available here.
Add a Timer to Your Christmas Lights
Don't forget to add a timer to your Christmas lights. Timers will shut the lights off at a certain time so that you don't have to shut them off. If you travel a lot, a timer can be very helpful. Timers can even let you manage your lights when you are away from home. For example, you can make the lights blink while you're gone.
Create a Focal Point
Making a focal point can be even prettier than decorating your entire house with lights. For example, perhaps the focal point is wrapping outdoor Christmas lights around a tree. Or maybe a wreath on your door is the focal point. You can still decorate your house with lights when you have a focal point, but you won't want to go overboard since you want the focal point to stand out.
Don't Forget to Add Lights to Your Railings
If you happen to have railings along your porch or stairs, make sure you add lights to them too. It is very easy to add outdoor Christmas lights to railings because you don't even need a ladder. Simply wrap the lights around your railings until you reach the end. You can also use plastic zip ties to attach your railings to your Christmas lights to your railings.
Make Sure Your Christmas Lights Are Rated for Outdoor Use
Never put indoor Christmas lights outside. If you use indoor Christmas lights outside, they will not be as resistant to any moisture. Rain, ice, snow, and even just condensation can get into the connections and cause an electric short that could damage the lights. Also, it is recommended not to use outdoor lights inside. Outdoor lights often burn hotter than indoor lights, so don't hang lights inside if they're specified for outdoors.
Hang Lights in the Warm Weather
Don't wait until it is freezing out to hang lights. You'll need to use your fingers a lot for hanging the outdoor Christmas lights, which means they could become numb if you are hanging lights in the cold. As a result, you may become less careful as you will be rushing to get to warmth. You can always hang your lights in the warm weather but wait to turn the lights on until it is cooler out.
Final Thoughts
I hope this article has inspired you to start decorating your house for Christmas. Hanging your outdoor Christmas lights can be quick and easy when it is done properly. Remember that safety is always first. Never use a ladder that is unstable.
To be safe, you should have someone help you when you are hanging your outdoor Christmas lights. To begin hanging your lights, first, you must come up with a plan. Decide where you will hang the lights and what type of Christmas lights you'll use. Next, attach your Christmas lights to Christmas light clips, and then attach those clips to your roof. Some people choose to use clothespins in replace of clips.
Set up a timer for your outdoor Christmas lights so that your lights will automatically turn off. If hanging outdoor Christmas lights still sounds too hard, consider setting up hologram Christmas lights. All you need to do is plug it into a power source and it will shine images and lights onto your home. Have fun decorating this Christmas season!