A Step-By-Step Guide to Leaf Litter: Helpful or Harmful to Soil?
With fall being here, you may be busy raking leaves off your yard. Because this job can be difficult and time-consuming, you might be wondering if raking leaves is a necessary chore. While there are tips to make raking leaves easier, today I'll be going over if it is ok to leave leaf litter in your yard and the benefits of doing so. I hope that this article helps you understand more about leaf litter and ways you can use it. Let's begin!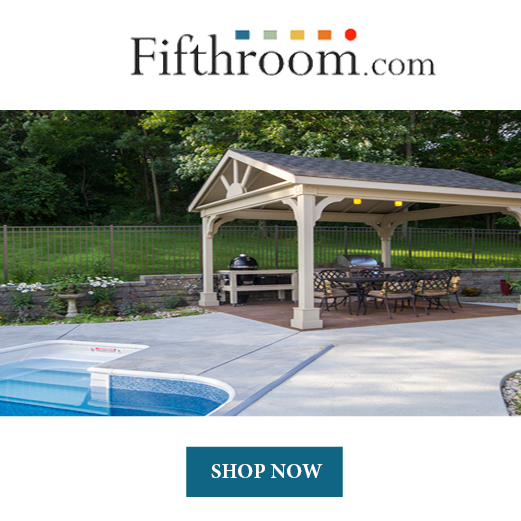 What Is Leaf Litter?
Before we get started on the pros and cons of leaf litter, let's first define leaf litter so that you know more about what it is. Leaf litter is also commonly called litterfall, plant litter, plant detritus, duff soil, plant debris, ground litter, tree litter, soil litter, duff layer, and forest duff. Leaf litter is dead plant material that has fallen to the ground. This leaf debris is often added to the top layer of soil because of its many nutrients. As you will see later in this article, there are many benefits of leaf litter.
Leaf Litter Is a Home for Many Animals
When you look at leaf litter, you probably only see a pile of leaves. But there are actually many living organisms that dwell in leaf litter. This is called leaf litter biodiversity. The leaf litter habitat is perfect for insects and animals because it provides shelter, a hiding place, and nesting material. Most of the animals that are found in leaf litter are invertebrates (those who lack a backbone). Many of these little animals feed on the litter and break it up into smaller pieces. Microscopic organisms like bacteria and fungi then decompose the litter. This converts it into beneficial chemicals and minerals that can be absorbed by plants.
Because these animals break up the leaves, they can be helpful for decomposing the leaves. When the leaves are decomposed, they become beneficial to your lawn and garden. By keeping the leaves on your lawn, you are providing a home for beneficial insects. That said, these insects can also be pests and can damage your lawn. As you will see in this article, leaf litter has both its pros and cons. Now that you know the leaf litter meaning, let's take a look at the disadvantages and advantages of leaf litter.
Benefits of Leaf Litter
There are many benefits to leaf litter. Leaf litter has healthy nutrients that are important for the soil of your lawn, garden, and flower beds. As I have already mentioned, many beneficial animals also make a home in leaf litter. And not to mention that you save time by not raking the leaves on your lawn. While there are some cons about leaf litter, overall the benefits of it outweigh the cons. Let's take a look at the benefits of leaf litter.
Leaf litter Is Packed with Nutrients for the Soil
Fallen leaves are full of the nutrients that they took from the trees. As the leaves decay, these nutrients return to the soil. And as it returns to the soil, your lawn/garden will receive these nutrients and therefore grow better.
Leaf Litter Provides a Home for Beneficial Animals and Insects
Although leaf litter can also make a home for pests, there are many animals that find refuge and food in your pile of leaves. Butterflies, ladybugs, and earthworms are all insects that use your leaf litter as a source of shelter and food. In addition to providing a home for beneficial insects, leaf litter also helps birds. During the fall and into the winter, it can become more difficult for birds to find food to survive. Birds will be able to find the food that they need to survive since your leaves provide a home for insects.
Leaf Litter Helps Protect Your Lawn from Frost
By leaving a layer of leaf litter on your lawn, your lawn will be protected from the snow and frost. It is like a blanket covering your lawn, and therefore allows your grass to survive the winter.
By Using the Free Leaves in Your Yard, You Don't Need to Purchase Lawn Fertilizers
Although your lawn still may need lawn fertilizer once in a while, the leaves are just as good as any other products that you may buy for your lawn. So instead of spending money on lawn care products, simply keep the leaves on your lawn. Leaves provide nutrients to the soil and keep your lawn thriving.
Disadvantages of Leaf Litter
Although leaf litter has so many benefits, there are also some disadvantages. These disadvantages include that leaf litter provides a home for pests, your yard won't look as nice, and leaves can block your grass from receiving sunlight. Thankfully, there are some solutions to these problems. This means that if you still want to use leaf litter in your lawn/garden, there are some alternatives to try.
Leaf Litter Blocks Your Grass from Receiving Sunlight
Unfortunately, leaf litter can block your grass from receiving sunlight. As a result, your grass may start to wither away. A solution to this problem is to rake some of the leaves in your yard. Rake just enough leaves so that your grass can receive some sunlight and air. Make sure your lawn isn't covered with a thick layer of grass.
Leaf Litter Can Cause Diseases in Plants
If the tree that shed the leaves happened to have a disease, your grass and plants may get it too. Also, thick layers of leaf litter can cause mold and mildew to grow. This will cause your grass to become unhealthy and possibly die. To prevent this from happening, only spread a thin layer of leaves in your lawn or garden. Avoid having thick layers of leaf litter, because this can cause mold to develop.
Pests Will Make Homes in Leaf Litter
While leaf litter can provide a home for beneficial animals, it can also provide a home for pests. There are many insects that can damage your lawn. As a result, your lawn will have bare spots and will lose its color.
Your Lawn May Not Look as Nice
One of the reasons you probably rake leaves is because you want your lawn to look nice. Unfortunately, leaf litter may make your lawn look disorganized. That said, many people have described their lawn as looking more "natural" because of its layer of leaves. You may find that you like the look of leaves in your yard. Just be aware that leaving leaf litter on your lawn does take away the neat look your yard has.
Should You Remove Leaves from Flower Beds?
Another question you may have is this: Should I remove leaves from flower beds? After all, flower beds are different than your lawn and garden. They require their own special care, and may not grow as well if a thick layer of leaves is on them. First, it is important to realize that perennial flowers that have sensitive crowns (the top part of a root that develops the above ground stems) may not grow well if there are too many leaves. Only add a small number of leaves onto your flower beds. Second, it is important that you break up the leaves into smaller pieces instead of putting full leaves in your flower bed. This should be easy to do once the leaves are dry. Dry leaves crumble very easily. A composter (compost bin) may be helpful too because it quickly turns your leaf litter into compost. Either way, leaf litter can be beneficial to your flower bed when you break it down correctly.
Final Thoughts
It's that time of year when leaves are falling off the trees. Most people, and maybe you too, choose to rake up the leaves. Although this makes the lawn look better, this job can be difficult and time consuming to do. Removing the leaves from your lawn also takes away free nutrients from your yard. In addition to that, leaf litter provides homes for beneficial animals that can help your lawn and garden thrive.
In this article, I went over the pros and cons of leaving leaf litter on your lawn or garden. Leaf litter is a great source of nutrients for the soil, and it helps protect your grass from frost. As I have already mentioned, leaf litter also provides a home for helpful insects. That said, leaf litter may also attract pests into your yard. These pests can damage the grass and cause it to die.
Other cons about leaving leaf litter on your yard include that it blocks your grass from sunlight, it doesn't look as nice, and it could cause diseases. However, most of these problems have solutions. If the leaves are blocking your grass from sunlight, rake some of the leaves up. To prevent mold from growing, only have a thin layer of leaf litter on your grass.
Remember that although leaf litter has its cons, its benefits should be worth those cons. Just keep an eye on your grass to make sure pests and diseases don't ruin it. If they do, you can always rake up the leaves later. But by keeping the leaves on your lawn, you are reducing the amount of bags of leaves that go to the landfill. You are also giving your grass the nutrients it craves. And does it get any better than that?