Creative Ways to Build an Outdoor Dog Kennel
Just like us humans, dogs enjoy being outdoors and getting fresh air. Dogs who get to run around outside are less likely to get depressed, bored, over-weight, and anxious. Not only does being outdoors make your dog happier, but it is also healthy for your dog. The sunlight helps keep your dog's bones healthy and his or her coat shining. While going for walks with your dog is a great way for you both to get exercise, not everyone has the time to go for long walks. And if your backyard isn't secure, it can be unsafe to have your dog outdoors for long periods of time. If you are interested in getting your dog outside more while still keeping him or her safe, you have come to the right place. In this article, you'll learn everything you need to know about how to build an outdoor dog kennel.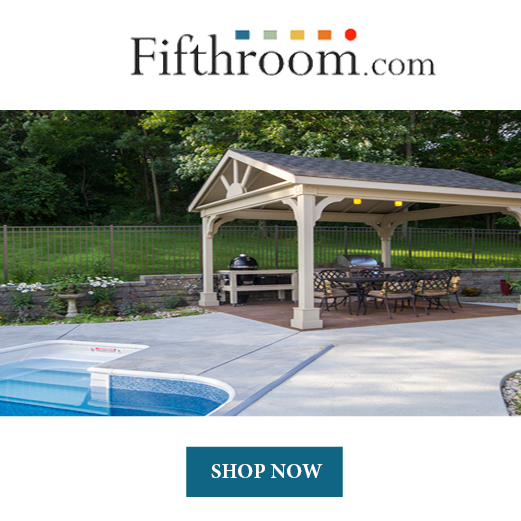 There are so many easy ways to build an outdoor dog kennel. The most popular way is to use chain link fencing. Other options including using wooden pallets or building a dog house with a kennel connected to it. In this article, I'll go over how to build each of these three dog kennel ideas. Hopefully, this article will inspire you to make your own dog kennel for your dogs. Let's get started.
Where to Build Your Dog Kennel
Before you begin building your dog kennel, it is important that you know where you want it built. Below are a few considerations to keep in mind before you build a dog kennel.
Build Your Dog Kennel out of the Wind
While a little wind may not bother your dog, it is best if you build your dog kennel somewhere out of the wind. Building your dog kennel next to a building is a good idea. Strong winds could also damage your kennel, so it is important that it is protected from the weather.
Make Sure Your Dog Can Get Sunlight, as Well as Shade
Sunlight is so important for dogs, so it is important that your dog kennel is built in a sunny location. That said, you'll also want to provide shade for the hot days of summer. You may want to build a dog house in the kennel so that your dog can get out of the direct sun. If you build your dog kennel next to trees, the trees will provide some shade for your dog. Just make sure the trees are healthy and don't have any branches that could break and hurt your dog.
Choose a Place with Solid, Flat Ground
Make sure the ground is solid and flat so that your kennel remains sturdy. Also, do not build your kennel in a place prone to flooding.
Consider How Close You Want the Kennel to Your House
Before you build your dog kennel, consider how close you want it to your house. If it is close to your house, you'll be able to easily feed, water, and check on your dog. You may even want your dog kennel to be attached to your house so that your dogs can enter your house through a doggy door throughout the day.
3 Outdoor Dog Kennel Ideas
1. Chain Link Dog Kennel
One of the most popular dog kennels to build is the chain link dog kennel. Chain link fencing is durable, easy to install, low-maintenance, and inexpensive. The only disadvantages to chain link dog kennels are that some dogs could climb over it and they can dig under it. Overall, chain link dog kennels are a good choice. Here are the instructions for how to build your own:
Materials Needed:
Metal posts (one for each corner and one every three feet or so in between corner posts)
Sledge-hammer or post driver (It depends on what kind of posts you purchase)
Chain link fencing material
Wire cutters
Wire
Step 1: Put the Posts in the Ground
Begin by putting the posts in the ground. You'll need one post for each corner and then one every three feet or so between corner posts. How many posts you'll need altogether depends on how large your dog kennel will be. Be careful that you're not going to hit any water lines or electric cables when you pound in your posts. To install your posts, you'll either need a post driver or a sledge-hammer. If you are installing T-posts, a post driver works best. But if you plan on using simple round steel posts, a sledge-hammer may work well.
Step 2: String the Fencing Around the Posts
Next, string the chain link fencing around the posts. You'll want to measure your fencing in advance to make sure you have enough. Once you reach the end of your dog kennel, use your wire cutters to cut the chain link fencing to the posts. Secure it to the posts with wire.
2. Pallet Dog Kennel
If you happen to have some wooden pallets, they make a great dog kennel. Pallet fences are sturdy, easy to work with, inexpensive, and they add a rustic look to your home. Keep in mind that the pallets may be too low for your dog. If you think your dog will jump over the pallet fence, you may need to add more pallets on top to make it higher. You can also take the pallets apart so that you have the wooden boards. With these wooden boards, you can create any kind of kennel you'd like. Here are the instructions for building your pallet dog kennel.
Step 1: Put the Posts in the Ground
Begin by putting the posts in the ground. You can either use T-posts or wooden posts. Wooden posts may look nice with your wooden pallets. However, wooden posts will require a little more work to put in the ground. You'll need a post hole digger, whereas T-posts only need a post driver.
Step 2: Put the Pallets Together
Once your posts are in the ground, line up the pallets next to each other. Use either 3" bolts or the large roofing nails and put them together with a hammer. You can also slide the pallets over the T-posts.
Step 3: Make a Pallet Door
Next, make a pallet door by taking a pallet and putting hinges on it. Attach the gate either to a wooden post or another pallet.
Step 4: Add Chicken Wire (optional)
If your dog is small, you may want to add chicken wire to the wooden pallets so that your dog doesn't get out. Use staples to secure the chicken wire to the pallets.
3. Dog House with Kennel
Another option is to build a dog house that has a kennel attached to it. That way, your dog has shelter but can still run around. Some people build their dog house so that the roof extends over the kennel. But this isn't necessary. You could simply have a fence be attached to the dog house so that it is all one structure. To build this type of dog kennel, you'll first need to build your dog house. You can learn how to build a dog house here. Next, attach fencing with brackets or staples to your dog house. It doesn't have to be big. Just make sure your dog has enough room to run around and play.
Best Flooring Options
Once you have built your dog kennel, you may wonder what kind of flooring you should use. The easiest option is to not build any type of floor and instead leave the ground the way it is. This option, however, means your dog could get muddy paws, which could get your house muddy when they come in. Here are the different flooring options to consider trying.
1. Grass
Soil and grass are the first options. Not only does this option keep your lawn looking nice, but it is also soft on your dog's feet. Dogs also eat grass, which improves digestion and allows them to vomit when they aren't feeling well. Overall, the grass is the best option for your dog kennel's flooring. It is natural, doesn't cost you any extra money, and it is safe for your dog. The only downside is that the soil could get muddy when it rains, which will get your dog's paws muddy.
Another option is K9 grass. K9 grass is basically fake grass that is made to give you a cleaner, safer, better smelling environment for your dog. Keep in mind that this option is more expensive, and it can be difficult to install. You can learn more about K9 grass here.
2. Concrete
If you are wanting flooring that is easy to clean and won't get muddy, then concrete is a great option. Concrete is very easy to clean, as all you have to do is sweep it any maybe hose it down once in a while. Keep in mind that concrete can be hard on your dog's paws. It can also be hot during the summer if direct sunlight is on it, so it may be uncomfortable for your dog to walk on when it's hot.
3. Gravel
Pea gravel or large flat stones (flagstone) are also good flooring options. Gravel will need to be replaced about every year, as some gravel is lost whenever you clean. You should probably install about 6-inches of sand at the base before you pour your gravel. This will help make the drainage better.
4. Wooden Floors
Wooden floors are another option. They are very similar to concrete, as they are easy to clean. Installing wooden floors can be expensive though, and they can also be hard on your dog's paws.
Final Thoughts
Building a dog kennel is much simpler than you may think. Just make sure you build your dog kennel somewhere near shade and out of the weather. It is recommended to build a dog house in your dog kennel so that your dog can get out of the weather. Another consideration is what kind of flooring you want. You can either keep it natural by only using grass, or you can install concrete, wooden floors, or gravel. Whatever you choose to do, I'm sure your dog will enjoy playing in his or her new dog kennel. Have fun building a dog kennel for your furry friend!