Bear Butt Hammock Review: What the Experts Think
Review of the Bear Butt Hammock
After reviewing many hammocks, the Bear Butt Hammock is definitely one of our top ranked hammocks. It's 10 feet long and 6 feet wide which means it spacer than many of the double hammocks out there. I've put together a review here of the item specifics and the pros and cons of this popular double hammock.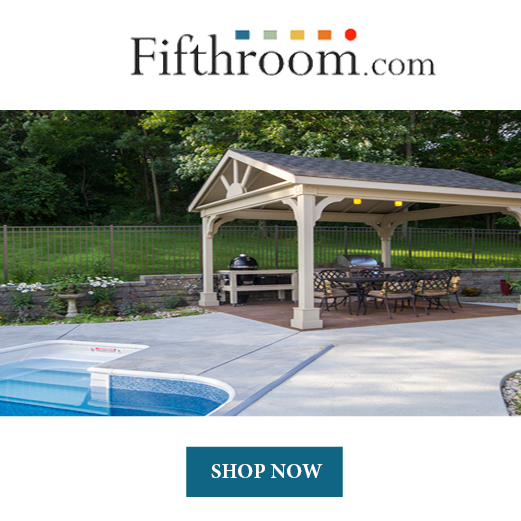 If this isn't the hammock for you, find out which one is the right one on our Top Ten List.
Best Fea​tures
Item Specifics
The Bear Butt Hammock is 10 feet long by 6 feet wide. It's made from top quality 75D Nylon Taffeta with a 210 thread count and the material that is very smooth which means it feels good against the skin. The hammock's soft material makes it great for those summer camping trips when you may have minimal clothes on.
This hammock can hold up to 500 pounds, but has been tested to 900 pound and it did not break. The company can only guarantee a 500 pound load capacity but one thing is for sure. This is one strong hammock! The recommended weight for safety's sake is 500 pounds, which makes it have a stronger load capacity than many other competitor double hammocks.
Hammock Accessories
The Bear Butt Hammock comes with 2 carabiners and 2 ten foot long tactical grade ropes. You can purchase straps separately but, they are not needed even though they do make hanging the hammock much easier.
The hammock weighs 1.1 pounds so it is not only lightweight but it doesn't compromise strength. The stitching is tripled which means no ripping or coming apart at the seams. Hammocks are like clothes and often are only as good as the stitching. No worries here about your hammock falling apart with the triple stitching.
A nifty feature of the Bear Butt Hammock is that a pouch is attached to the hammock. This pouch makes set up and put away that much easier. And for the person who looses stuff, no worries on loosing the pouch since it's attached.
Lifetime Guarantee! Wow!
This company is so sure that you will like their Bear Butt Hammock, that they offer a full money back guarantee. There is no time limit on when you can return this hammock. This is truly a statement on this company to offer this guarantee. And the guarantee is forever!
Cleaning a Bear Butt Hammock
Cleaning your hammock is as easy as washing it in cold water on a delicate cycle and use light detergent. There is no need for fabric softener.
About This Company
The company started out with just Michael and his wife Sami. In their very first year, they sold $1.9 million! This was in 2016. Now the team is up to 14 people and they are growing. This year alone, in 2017 so far they have already sold 1.3 million with the gift giving holidays not even upon them yet. These numbers truly speak for themselves. A Lot of people are buying and are very pleased with the Bear Butt Double Hammock.
A bit of trivia: If you hear people calling hammocks "hammies" you can credit Michael and his wife for that. The name "hammies" is starting to become an industry term thanks to them.
This is a company that really cares about and takes care of their customers. So many reviews said that when they contacted the company, they heard back almost immediately. No long waiting or being put on hold if you call in. They have a a Facebook page and a website which makes getting in touch that much easier.
Pros:
This hammock can easily fit two people. But it is equally comfortable and roomy for one. It is the perfect single hammock for the large person. Unless you weigh over 500 pounds, you should have no safety concerns with this hammock.
The Bear Butt hammock is affordable. It is lower priced than many similar hammocks on the market right now.
Its weight load is greater than many competitor hammocks.
There is a money back guarantee at any time is incredible. Though many companies offer refunds, most will have a set time limit on how long they will take one back.
It is Bear Butt Hammock is water resistant. That doesn't mean that it is waterproof but it will repel water. This quality also means, drying out the hammock is very easy and quick.
The Bear Butt hammock breaths. That's an important quality, so that you don't get sweaty and sticky skin when laying on it.
Shipping is quick as is their customer service. When you purchase your item you can expect it to ship right out. If you pay for priority shipping, you may have your hammock the very next day. The company also offers standard shipping which is 5- 7 days or expedited shipping which means your hammock will arrive in 2 days.
Military Discount:
Bear Butt gives a 15 % military discount. It's as easy as verifying with your military ID card and shopping. This is a company that cares about our veterans.
Cons:
The caribiners are a bit small. Not that this will be an issue but some people like the larger caribiners.
As with most breathable and lightweight hammocks, you may be cold if you don't put down a sleeping mat or insulated sleeping bag.
Sleeping two may be an issue. But sitting side by side should be comfortable. As with all of the double wide hammocks, depending on how much room you like, laying down together for very long may result in some squishing and squeezing around.
Bear Butt Hammock Conclusion
After careful review of the Bear Butt Hammock, I highly recommend this product. It is durable, has a lifetime guarantee and has an incredible weight load capacity at 500 pounds. I can't see where you can go wrong by purchasing this product. They also offer a military discount of 15%.
Customer Service and Guarantee
Common Questions
Here are some top questions that I found for people seriously considering buying a Bear Butt Hammock.
Final Thoughts:
It was really hard to find anything bad to say about Bear Butt Hammocks. Some people say that they came in and took away business from Eno, and out priced them. For the customer and for good business, competition is not always a bad thing. If you buy Bear Butt you will be getting a high quality hammock, with a large load capacity, customer service and a lifetime guarantee for an affordable price. How can anyone find any negative in that? But find out for yourself and give the Bear Butt Hammock a try. The statistics say that your chances of being satisfied are much higher than being disappointed. And remember, if for any reason you are disappointed even after several years of use, you can return your hammock for a full refund.