SpeedHex FlipOut Rechargeable Power Screwdriver: Review
Review of the SpeedHex FlipOut Rechargeable Power Screwdriver
As of this writing, there were 232 customer reviews and 19 answered questions left on Amazon for the SpeedHex FlipOut Rechargeable Power Screwdriver. I've read through the reviews and then condensed the results into this review. I hope that this helps you when picking out a screwdriver.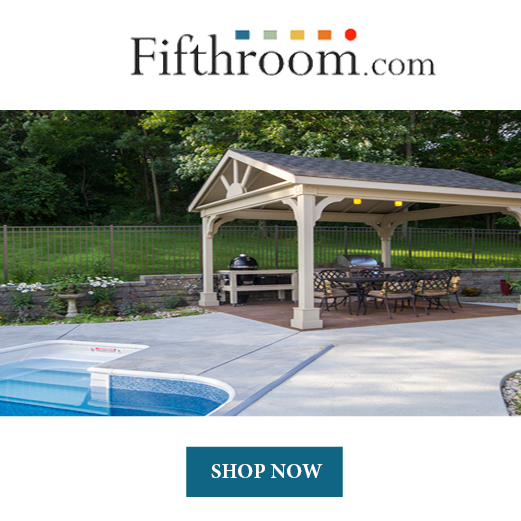 Best Fea​tures
Item Specifics
The SpeedHex FlipOut Rechargeable Power Screwdriver is a rechargeable screwdriver with an innovative design. It is made for accessing hard to reach places. The SpeedHex FlipOut Rechargeable Power Screwdriver is a cordless 8 volt max Screwdriver with a LED Worklight and charger. It has a 360 degree orbital rotation with 360 degree flexibility.
This screw driver also comes with the following bits: 18 - 1 inch driver bits; slotted: 5/32 inch, 7/32 inch, two - 1/4 inch; phillips: #1, two - #2, #3; star: T10, T20, T25, T30; hex: 5/32 inch, 3/16 inch, 7/32 inch, 1/4 inch; square: S1, S2.
The dimensions of the SpeedHex FlipOut Rechargeable Power Screwdriver are 10.6 x 1.9 x 12.6 inches with a weight of 1.8 pounds. The screwdriver by itself only weighs 1 pound.
Holding Case
A nice feature with the SpeedHex FlipOut Rechargeable Power Screwdriver, is the holding case that comes with it. The case lets you free up your hands. The case was designed to fit on a belt. Some felt like the case was made to set up too high to be comfortable and was too small for the screwdriver to easily fit back into. The majority of people liked the case.
Battery Doesn't Come Out
Many of the screwdrivers that I've reviewed of this type, have lithium batteries that don't come out. So basically, when the battery is dead, your tool is useless. This is not a flaw of this screwdriver, but it is a downfall to all screwdrivers of this type. You also won't be able to swap out a battery that needs charged with a charged up one. One customer put it this way, "I was really not happy that you are not able to just swap the battery and plug it in to a stand-alone charger. If you need it for a prolonged period of time you would have to buy two so one is always charged up. This is why almost all manufactures of battery operated tools allow you to take the battery out of the tool itself because batteries are going to fail."
Rotates and Angles - 380 Different Positions
A nice feature is that the head of the screwdriver rotates to different angles. This is a nice for when you need to reach a certain area but can only do it a certain angle. The SpeedHex FlipOut Rechargeable Power Screwdriver has 3 joints that allow it to achieve a multitude of angles. 380 different positions to be exact as stated by the manufacturer's video of this tool. One customer shared this about the angled adjustable head, "This is a great electric driver! It has the multiple angled adjustable head that allows you to get into some of the tightest areas to work."
An advantage to a tool that angles like this, is that you shouldn't strip as many screws when trying to reach a screw in a tight place. Simply angle the drill driver correctly so that the bit is going straight down onto the screw and press the button.
Reverse Switch Is in Bad Place
A common complaint with this screwdriver is that the reverse switch is on the handle in a not well thought out place. When you go to grip the handle, many people found that they easily switched on the reverse switch by accident.
SpeedHex FlipOut Rechargeable Power Screwdriver Conclusion
The SpeedHex FlipOut Rechargeable Power Screwdriver is a great little driver with a lot of power for it's size. One of the best features of this compact tool is that the head rotates and the tool has 3 joints in it. Combined that means that it can angle to 380 different positions. This is nice for reaching in at tight spots and hard to reach places. The LED light is another great feature for tight places, especially if there is low lighting. The lithium battery is included in the drill and does not come out. The charger simply plugs into an electrical outlet while the other side plugs into the screwdriver. A downfall to this type of system is that you can't switch out batteries when the charge is gone. You will have to wait until it's charged to continue the job. Another downfall is that the reverse switch is in place on the handle where it is easy to accidentally push reverse when you don't want it to go into reverse. Overall though, this is a useful and compact screwdriver that can be easily worn on a belt or carried in a tool case for when you need it.
Common Questions
Here are some top questions that I found for people considering buying a SpeedHex FlipOut Rechargeable Power Screwdriver.